An Athlete's Guide: College Baseball Recruiting Process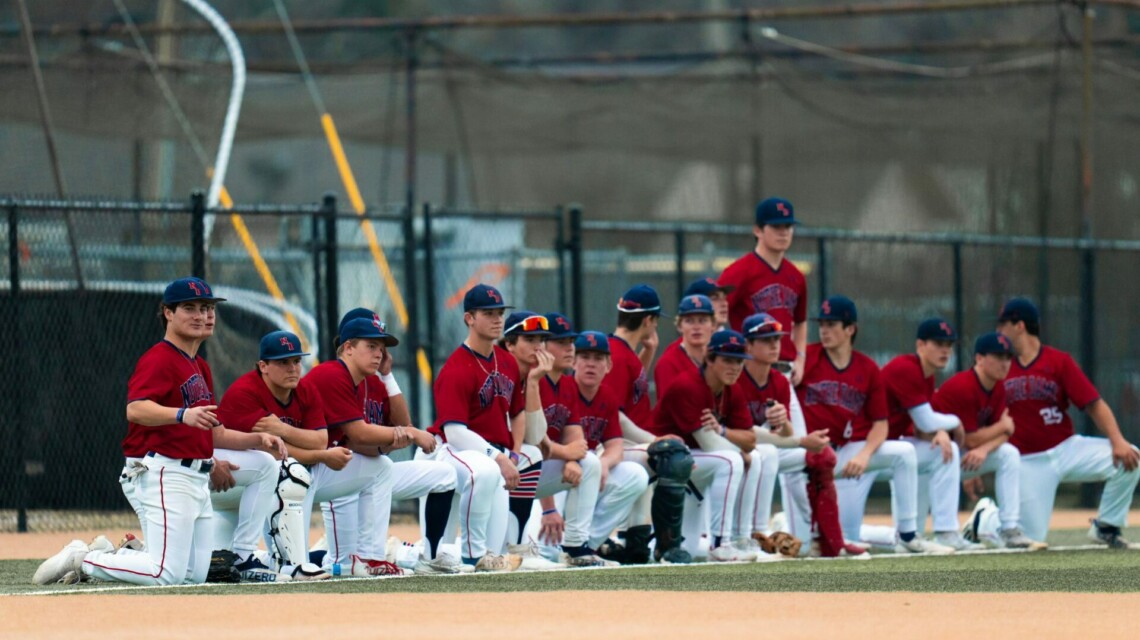 Another week, another athlete's guide to recruiting. This time, the focus will be on baseball's recruiting process. What do high school baseball players need to do? How do coaches find players? What do coaches look for in potential recruits? 
Our team will provide expert advice for young college baseball hopefuls in a digestible way. Ken Waldichuk, a professional baseball pitcher in the New York Yankees' organization will offer his input. Furthermore, Josh Nashed, a current D-I baseball coach with St. Mary's College, will discuss his methods regarding recruiting and what he looks for in a potential collegiate baseball player. 
College Baseball Recruiting – Where to Start?
We know that there are countless websites and services that lay out exactly what you "need to do" in order to get signed to a collegiate baseball program. It's overwhelming. Just a bunch of guidelines, timelines, and logistics that feel designed to weed people out from the jump.
What our tips and tricks offer instead, is a way to differentiate yourself as a recruit from other players who are unwilling to take matters into their own hands. 
The more proactive a baseball player can be, the better. There are many actionable things to do that can raise the possibility of a college coach finding and liking you.
Baseball Skills Videos
Skills videos are an effective way to showcase your abilities to coaches early on. If done early enough in high school, you can gauge how much interest is being shown, and modify the level of the programs you are shooting for. 
Camps, Showcases, and Tournaments
Camps, showcases, and tournaments are essential tools to utilize as a recruit, and can get you on the radar of baseball coaches all across the board. Our team suggests that you attend as many of these as possible during the summer. Do research on which camps, combines or tournaments can provide you with the most exposure. 
Our team's tips are geared towards initiating communication and allowing a recruit to show that they can provide real value. Of course, athletes need to stay on top of their academics, amateur-eligibility, and FAFSA application, but this doesn't help with the primary goal of getting recruited in the first place. 
D-I Baseball Coach Josh Nashed on How He Recruits
"There's no perfect science to this," says Nashed when asked about what makes a successful recruit. "It's a combination of physical and mental attributes."
High school prospects are notoriously difficult to scout for college recruiters. Nashed makes this abundantly clear. So, what does he look for? 
A difference-maker. 
A difference-maker can be interpreted in many ways. Nashed explains, "They come in all shapes and sizes and develop at different stages in their careers which makes evaluating players both exciting and challenging."
"A player can be a difference-maker because of their physical tools, elite skills, mental make-up, and even how well they impact their teammates," says Nashed.
How can these become actionable suggestions? As much as everybody wants to be a difference maker, that simply can't be the case. Showcasing yourself is imperative. Find a way to instill in every college baseball coach and recruiters' mind that your abilities will be the difference. 
What can you be for their team? How can you contribute positively? 
How to Be Viewed as a Difference-Maker
"Most high-level athletes separate themselves from the crowd because of their physical tools," notes Nashed. "High school athletes need to understand the importance of strength and physical development."
At face-value, this can be interpreted as "if you're not tall enough, or strong enough, you won't make it to the next level." However, if the pitching coach from a highly successful D-I college program is saying that anybody can do it, regardless of your physical build, take that to heart. 
Josh says that having physical tools involves showing your durability by having the most playing time, your performance with the glove or the bat, and your ability to stay healthy throughout the course of the season. 
If these goals are met, it shouldn't matter if you're a few inches shorter, or if you don't appear as though you've taken steroids as your pregame meal. 
These are the tools that are important. If a D-I coach looks as hard as he does for these types of athletes, imagine how impactful you could be for a D-II, D-III, or NAIA program. These tools, coupled with solid athletic ability and academic success will go a long way. And if you meet these criteria, you will be higher on a prospect list than you thought. 
What if I'm not Grabbing Coaches' Attention?
As noted by Nashed, development happens at a different rate for each athlete. For example, Nashed's journey saw him signing with San Jose State 3 weeks after he graduated high school. There's no right or wrong way. There's no exact timeline that needs to be followed when it comes to development. 
"I was a late bloomer that had flown under the radar," recounts Nashed. "7 months later I was a starting pitcher as a freshman and was fortunate enough to get drafted after my junior season."
He believes that regardless of the relative interest being shown by colleges throughout your high school tenure, an athlete needs to put their head down and get to work. If done so, the success, and the offers will follow. 
"You have to find a way to self-evaluate with the help of coaches and trainers. After doing so, you can put a plan together to attack your weaknesses," stated Nashed.
Focusing on improving your weaknesses will improve your gameplay on the field. Perhaps more importantly, it will show coaches that you are willing to put in the work necessary for the next level. 
Ken Waldichuk, who currently pitches for the Wilkes-Barre/Scranton RailRiders, finds social media to be a useful tool in self-marketing. Whether through skill videos, direct messages to coaches or sending your information out on social platforms, it can help in a variety of ways. 
"A player should spend time getting bigger, stronger, and faster," Waldichuk begins. "But they should also spend effort trying to promote themselves on social media."
The Focus of College Baseball Recruiting
Not everybody's path to collegiate baseball will be smooth-sailing. Athletes need to be comfortable with the uncomfortable. 
"High level athletes are often used to having success," explains Nashed. "But training to do difficult things will prepare you for some of the struggles and failures that you will undoubtedly face as a college athlete."
This must be the mindset for any high school athlete – but baseball especially. Any weakness can be targeted, and exploited by an opposing player. If you don't show that willingness to work on your weaknesses, and the things that make you uncomfortable, it's likely that the recruiting process will be uncomfortable as well. 
Ever the coach, Nashed discusses ways that baseball players can learn to be comfortable regardless of the situation thrown their way:
"Crank up the velo machine instead of hitting the front toss. Practice taking ground balls on a timer to simulate a quick runner. Throw a live outing without your best offspeed pitch to force the development of another pitch. Pitch to the side of the plate that you are least comfortable with."
These are small things that can spark development and force adaptation in uncomfortable environments. And baseball coaches/recruiters notice these things. 
"The biggest way you can set yourself apart is to show how hard you compete," said Waldichuk. "Usually the guys that played hard and showed dedication were the ones getting offers."
Like Nashed mentioned earlier, being a difference-maker comes in all shapes, sizes and mental make-ups. Whatever the physical toolset, a baseball player needs to show their heart on their sleeve every time they step on the field. And it's up to the athlete themself to find how they can contribute positively to a college program. 
We've laid the groundwork, it's up to you to find where you fit. College baseball teams need difference-makers of all kinds. Make it impossible for college coaches to ignore your impact. Who can you be for these teams? 
Who are you?