SDS Feature Athlete: Chase Ingram
---
Chase Ingram, a high school senior from a small town in Utah called Nephi has been making a name for himself in both football and wrestling. He is already a 4-time state champion in wrestling and a standout slot receiver / cornerback with Juab High School. 
Despite receiving several offers to continue his football career collegiately, at the time this article was released, he is holding out, still searching for the perfect opportunity. He has told Signing Day Sports that he is looking into competing in wrestling and football wherever he ends up attending school. 
As Signing Day Sports' featured athlete, The Wire will dive into his journey, what makes him successful, and how his recruiting process has been boosted by Signing Day Sports. 
Ingram's love for football and wrestling started at a young age. He comes from a family of athletes who have always been passionate about sports. They encouraged him to try multiple sports, and eventually he was led to football and wrestling at Juab – good choices. 
Ingram's dedication to his sports and his desire to play at the collegiate level led him to Signing Day Sports last year, a recruiting technology and app designed to help high school athletes connect with college coaches and get recruited. It was a match made in heaven. 
"I first saw Ryne Rezac, the general manager of football at Signing Day Sports, on Twitter and started tagging him in my posts," said Ingram. "He sent me the link to the app, and I decided to sign up. It turned out to be a great decision, and Ryne has been a big help in my recruiting process."
The impact of Signing Day Sports on Ingram's recruiting process was significant. Shortly after signing up for the app, he began to receive interest from college coaches. 
"After signing up and talking to Ryne for the first time, I had 15 college coaches text me and follow me on Twitter the very next day," said Ingram. "That kind of exposure is valuable when you're in my shoes."
Of course, it's not as simple as just clicking "sign up" and getting your inbox flooded with needy coaches. Ingram is a star in his own right, collecting 24 touchdowns over his three varsity seasons with Juab. Of course, being a multi-position athlete, the defense shouldn't get lost in the shuffle. He also accumulated 4 interceptions and 47 tackles throughout his career. 
What else is notable, from a recruiting perspective, is his dominance on the wrestling mat. In a physical sport like football, showing a specific prowess in a sport like wrestling bodes extremely well. And he accomplished one of his biggest high school goals by earning his fourth individual state championship this month. He is noted to have set this specific goal in the sixth grade.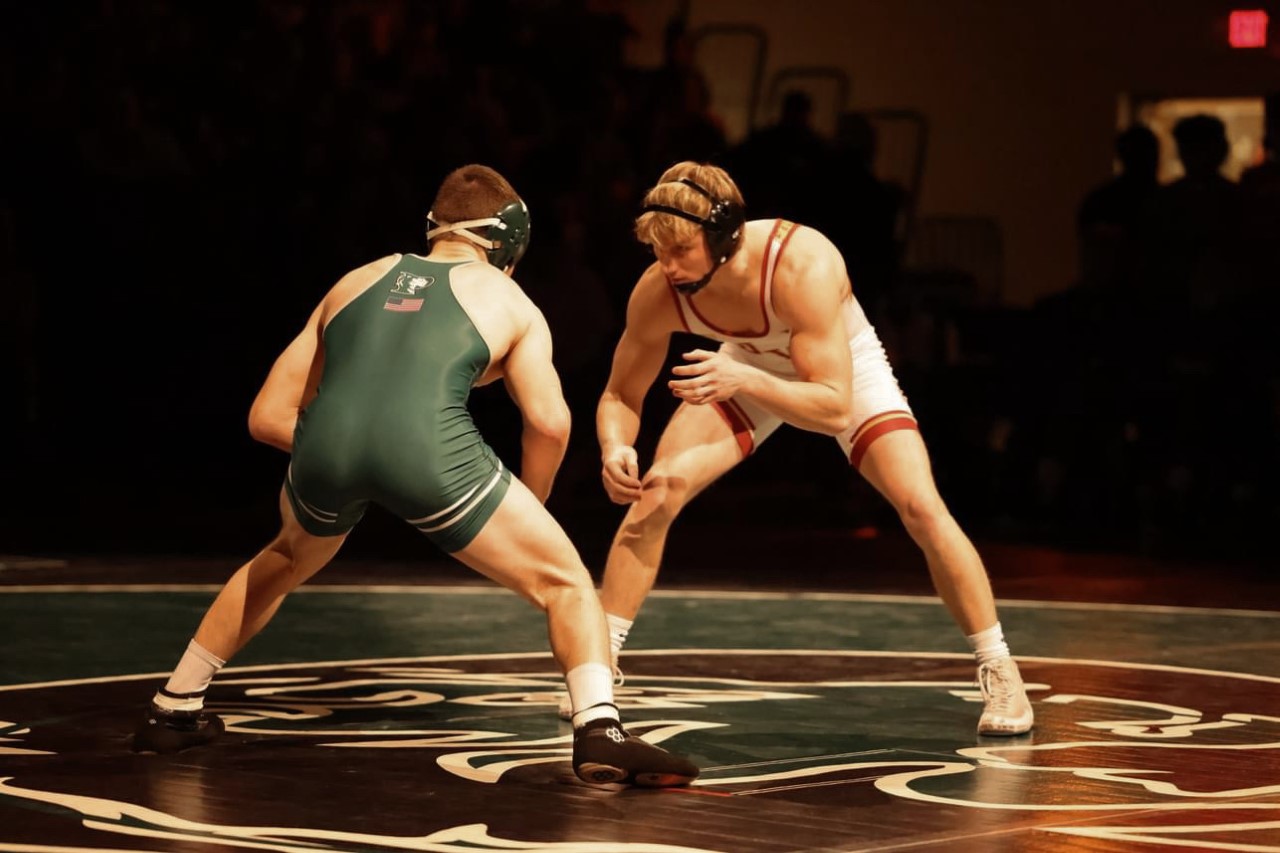 "If you'd told me my freshman year that I'd be a four-time state champ, I would have said, 'You're crazy,'" Ingram said. 
Clearly, the accolades are deserved, and he will surely continue his athletic success wherever he takes his talents. However, his athletic career has not always been without challenges. 
During his junior year at Juab, Ingram tore his meniscus right before the state wrestling tournament. Despite the injury, he decided to compete and went on to win the state title. This determination and resilience are a testament to his character and work ethic. Both of these things are sure to attract attention on the recruiting path.
Now, when Rezac provided Ingram with access to the Signing Day Sports app, it allowed him to create a profile and showcase the aforementioned athletic ability and character that has brought him to this point. It also provided resources and tools that helped him in the recruiting process, such as a communication platform to connect with college coaches. 
Ingram's advice to other high school athletes looking to get noticed by college coaches is to "keep putting in the work and trust the process with your work and Signing Day Sports' process." His experience is a testament to the effectiveness of the platform and its ability to help athletes like him achieve their dreams of continuing their athletic careers at the collegiate level. 
Rezac, and the rest of the team at Signing Day Sports are excited to continue to help Ingram make the best decision for him. We are confident that he will find the right college program to continue his athletic and academic pursuits. Good luck to you, Chase!