SDS Platform Simplifies Communication
---
The Signing Day Sports platform helps connect athletes with collegiate coaches. The SDS platform also simplifies communication for coaches and athletes. The goal is for athletes to be provided opportunities to continue their athletic careers. For coaches, the platform helps them put together their best rosters. But the platform helps another party, high school and club coaches.
How Signing Day Sports helps High School Coaches
The SDS platform allows high school and club coaches to help their athletes. Coaches can set their depth charts and plan out where players fit between different team-levels. They can communicate internally or externally, to help promote the players to collegiate and next-level representatives. The SDS platform helps coaches advocate for their athletes.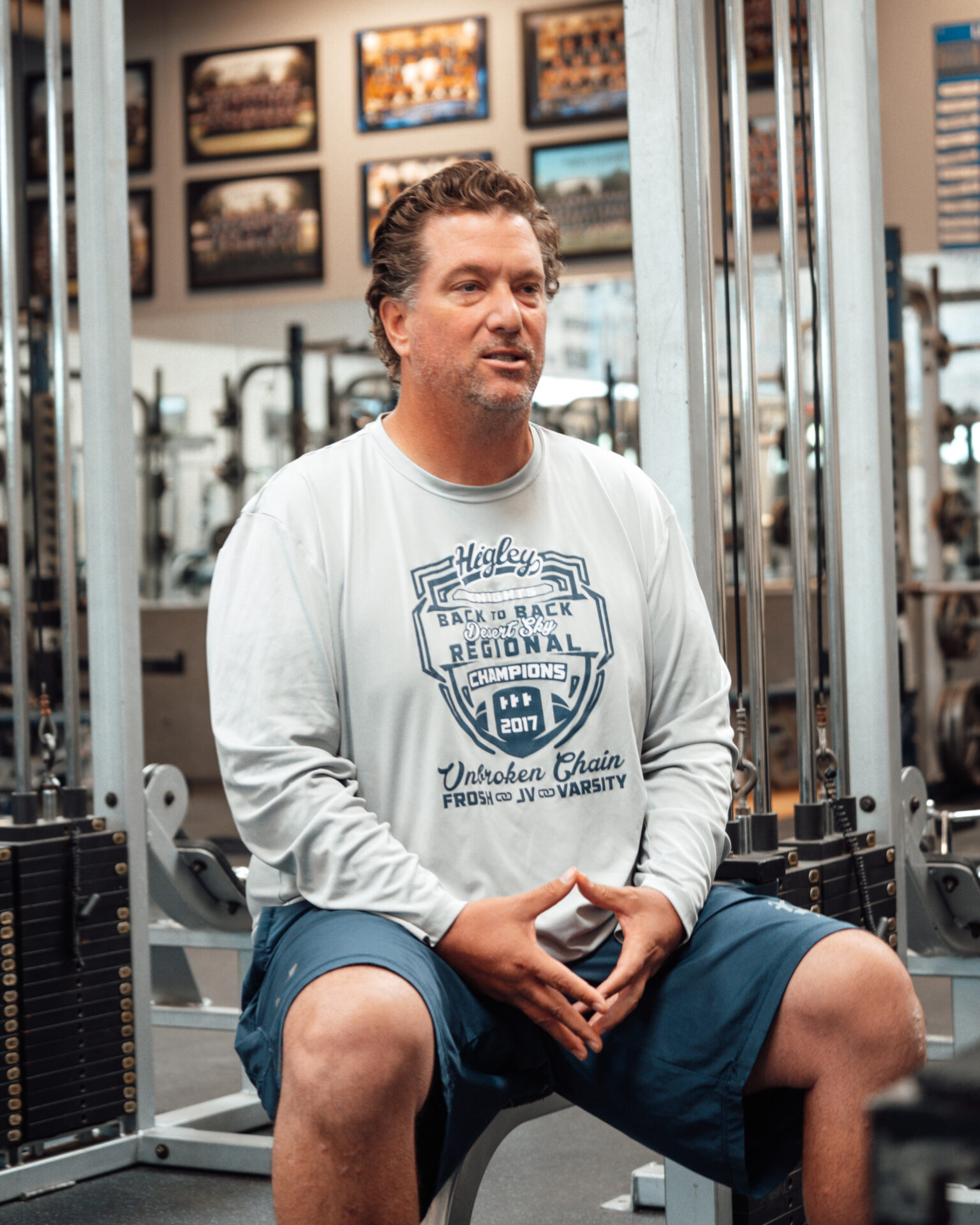 Higley High School Visit
Eddy Zubey, the football Head Coach at Higley High School, put it perfectly when he said that "whatever [they] can do as a program to help [their] kids get to the next level, is something that [they're] always focused on doing." With a multitude of features at their disposal, the SDS platform makes it simple for coaches to communicate with their athletes, perform team functions and decisions, and further support the athletic journey that each player is undergoing. 
Out of the features available on the Signing Day Sports platform for his athletes, he says that "the verified measurables, where [college coaches] actually get to see the kids, how tall they are and how much they weigh," are the most valuable.
By making this feature accessible, scouts and recruiters can trust the information that they are seeing for a player's profile. This results in athletes being properly evaluated. The platform saves coach Zubey and his team time by having accurate measurables available for scouts.
The SDS platform simplifies communication and gives coaches more time to focus on what's important. Whether it be the athlete, college coach or high school coach, the platform is designed to help all parties involved be success and meet their goals.