An Athlete's Guide: Choosing A College
---
The process of choosing a college can be a daunting one, especially for prospective student-athletes who have their sights set on playing sports at the collegiate level. 
With so many factors to consider – from location and size to academics and athletics – it's important to do your research and choose the school that's the best fit for you. On The Wire today, our aim will be to help aid recruits in this life-altering decision and show what the process is like from the perspective of student-athletes themselves. 
 In Signing Day Sports' latest blog post, we walk recruits through the process of choosing a college, based on feedback from other athletes. We cover everything from campus life and academics to athletics and cost, so you can make an informed decision about where to play. 
So, whether you're a high school athlete who's just starting the recruiting process, or you're narrowing down your list of schools, be sure to check out our latest blog post. It's the perfect resource for recruits who are starting the process of choosing a college.
Common Criteria 
Campus Life
A college's social scene can be a major factor in a prospective student-athlete's decision-making process when choosing where to attend school. If a school is known for having a vibrant and active campus life, it is more likely to attract high-quality recruits. 
Many schools offer a wide variety of student organizations that are intended to attract students from all walks of life. And while a student-athlete's time is primarily taken up by his or her sport, these organizations offer an attractive escape. 
Some examples of student organizations include model united nations, chess club, and language clubs. Some branch out even further with things like underwater football or Star Wars club. 
Fraternities and sororities are also commonly seen social organizations on college campuses. These Greek organizations often engage in philanthropic efforts in their communities, and they host parties and other events that are popular among college students. 
There are many other ways to get involved in student activities. One could get involved in the performing arts, intramurals, recreational activities, and more. This is all on top of the typical fraternizing that college students naturally experience in a place with like-minded, and similarly aged people. 
Academics
Of course, being a student-athlete, your course work comprises half of your identity. If you lose the ability to participate in sports through a rescinded scholarship, injury or otherwise (knock on wood), it's important that you enroll in a program that interests you. 
While everyone would love the opportunity to turn their amateur athletic career into a professional one, this is just not the case for most athletes. With that said, graduating and gaining experience in an area of interest will likely have a greater impact on the rest of your life. 
We all know by now how grueling collegiate athletics can be. Participating in the NCAA amounts to working a full-time job. Of course, these already spread-too-thin athletes are expected to balance a normal course load on top of this. When researching schools and their academic programs, be sure to look into what types of resources are made available to student-athletes. 
Often, student-athletes will be given first choice as to their class schedules. There are also advisors, tutors, and other entities available in many schools to keep student-athletes on track. No matter the circumstances, make sure the necessary accommodations are in place to help balance your difficult schedules. 
If academics continue to hold no interest to you as a prospective student-athlete, then consider them as a means to an end. In order to participate in your given sport, you need to adhere to certain regulations and rules that the NCAA has in place. Otherwise, you will be deemed ineligible. 
Cost
Although it's common for student-athletes to receive scholarships to attend universities, this is not always the case. In D-II, D-III, JUCO, or NAIA, scholarships are not as readily available to athletes. Even some D-I athletes are on partial scholarships, or none at all. 
With this in mind, choosing a college that doesn't offer sufficient scholarship money may be out of the question right off the bat due to their cost of attendance. If you are not being offered a full ride scholarship, you or your family's finances need to be in order and discussed when doing research in order to determine the feasibility of attending the school for four years. 
Even if you think that choosing a college is not in the cards because of financial reasons, don't hesitate to reach out to the school's officials. Rules were passed in 2015 that granted certain NCAA member schools to provide student-athletes with additional funds known as the "cost of attendance." These funds covered expenses like travel, general living expenses and other things that are not covered by the scholarship. 
Athletic Fit
This criterion is specific to athletes. It should go without saying, but it's important to visualize how you may fit into an athletics program prior to committing four years of your life to it.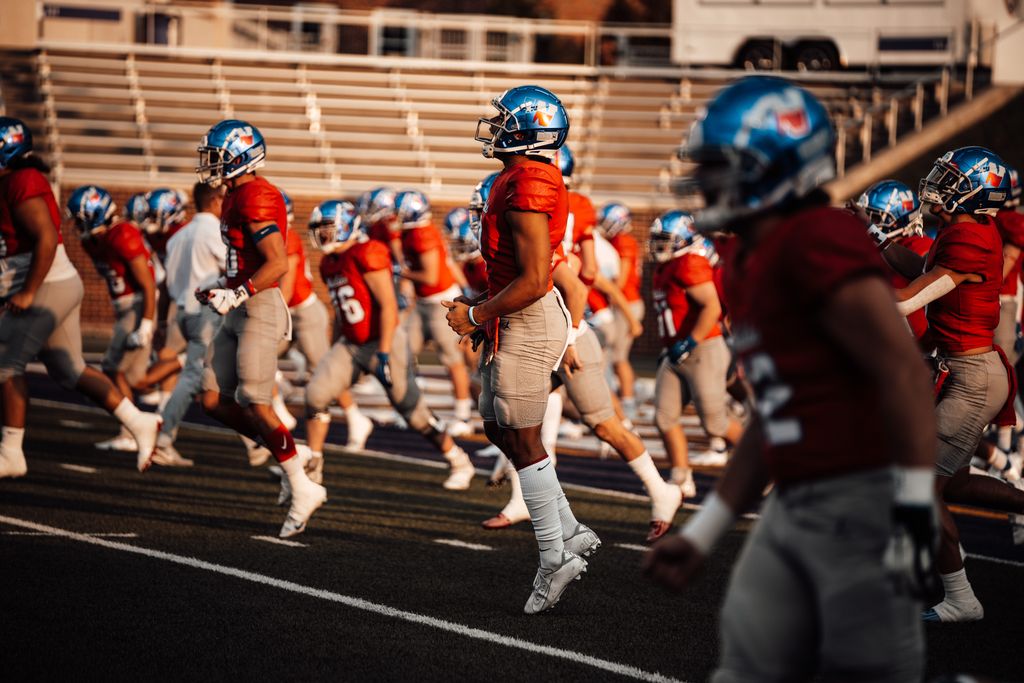 If you are a running back committing to a school that already has a handful of RB commits in your graduating class, this may not be the best fit. Other factors come into play, however. For example, if you don't mind being a backup and not seeing much game time, this could be your ideal scenario. 
Certain recruiting websites display pertinent information regarding each programs' signees and their general information. This is the first place one should look to determine their fit. 
Secondly, prospective student-athletes need to have an open dialogue with their potential collegiate coach in order to find out what the coach's plans are for them. Maybe you are considering attending a school as a running back and the school has no running backs currently signed. This would appear to be promising, but maybe the coach plans on using you in another area such as special teams, defense, or otherwise. 
Read About Other Athletes' Experiences
Follow along with these stories below to learn more about college choice criteria. These articles provide in-depth details and experience from many current and former student-athletes who have been in your shoes.